Winters are around the corner! As winter is showing up its colours, meanwhile ladies are changing their wardrobes and designer clothing brands are launching their winter collection in a market. Almost all the brands have launched their winter collection 2019 by now. As soon as ladies feel the change in weather, they start thinking of buying new clothes according to weather. They even can't wait for a launching of new designs in a market. So, with the launch of the new collection, their first approach is to rush the stores. There are so many clothing brands available in the market, but Warda designer brand is leading among all the competitors. It's been few years; this brand has got fame in very less span of time.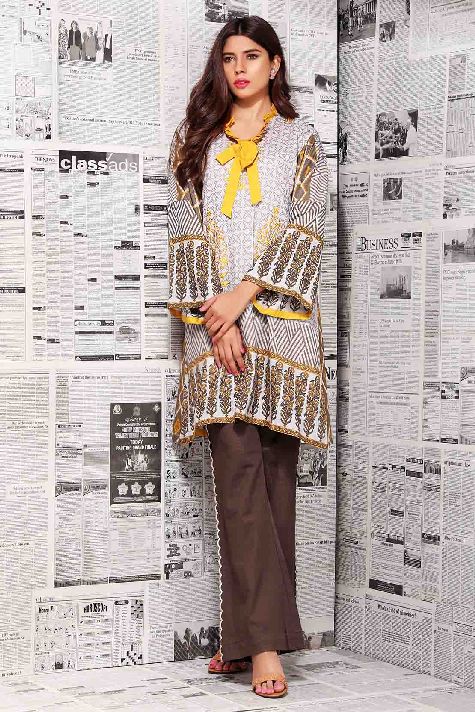 Warda is a familiar and known name in the market of designer clothing, and it is because of its uniqueness, attractive designs, flawless prints, bright and beautiful colours and all their unstitch and pret collection. Every year, Warda launches the fashion line for summer and winter season. Warda new winter collection 2019 consists of stitched and unstitched dresses that are now available in the market. The fall collection by Warda is mix and match of style and versatility, and it's a complete lovely package.  It's a mixture of vibrant and fresh colours, decency, styles, and moreover, the selection varies according to an event. You will have a variety of all kind of dresses either for a casual or formal. They have made embroidered dresses for the ladies who go to parties and get together usually. And then, they have made dignified and daily wear casual prints for the working women and School College going girls.
---
---
Warda Latest Winter Collection 2019 Ready to Wear/Unstitched
---
In 2019, they have designed almost twenty-six winter prints. All these designs by Warda are available in the market and people are accepting them at a huge level. While getting the pictures of the prints, I got impressed, and I am also looking forward to having these prints in my wardrobe. They have showcased remarkable prints with fresh colours and stylish patterns. I can bet that no lady will resist to buying their striking winter assortment. The brand shopping is very easy as it is the very readily available name. The outlet of Warda is in almost every other city in Pakistan. Its branches are opened in different countries.If you can't access or can't manage to go to the outlet, then you can shop online. Warda provides the facility of online shopping, and you will get your favourite dress at your doorstep within no time. Without any hassle and with the option of cash on delivery, you can get your dress at home via e-shopping of Warda designer.
The stuff and fabric of Warda are so neat and beautiful that's why it lasts for a longer period. Ladies and girls both always want such thing that last longer or that they can use for more than one season or year. The fabric of this brand lasts more than two years, and I have experienced it myself. So, this factor and all the other factors like elegance, versatility, uniqueness and use of vibrant colours dresses create a desire among ladies to buy from this brand every season. So, ladies, we have gathered all the designs for you on our fashion blog. Give your closer look at all the prints and rush to the store or buy online. I loved all the designs and pret wears, and I am sure that every woman irrespective of age will love this range too. Have fun and look beautiful wearing fabulous and colourful dresses by Warda.
---
Warda Winter Bulletin Collection 2019
---
Like other startling collections of Warda, Brand is all set to gain the attention of several ladies who are already looking forward to having something surprising and new. Well, Winter bulletin Collection 2019 has all the spark that any customer would expect from any brand. For Apparel brand, it has to fit best with all the ladies need and should be according to the latest trend which can be quickly adopted by customers.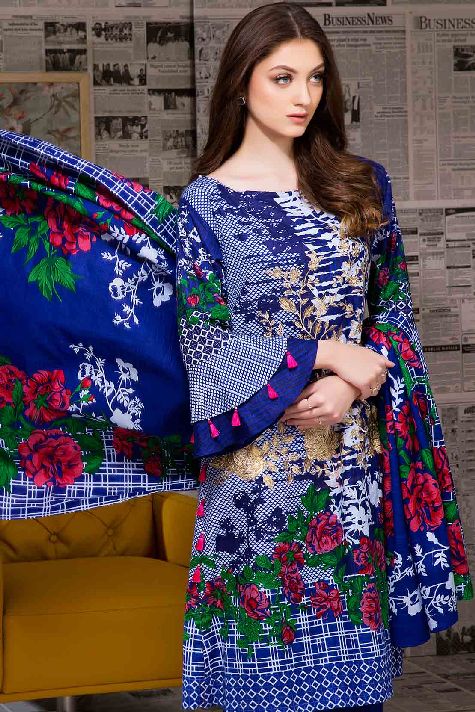 As the name suggests, you must be thinking it could be something that would explain your personality in the digital print bulletin. Are you thinking same? Then yes, you are almost guessed what Warda has for you in their bulletin prints. Detail printed collection of embroidery and digital prints have been showcased. If you haven't seen yet then check it out on the website, you will come across to exotic digital print collection that would say all at a glance.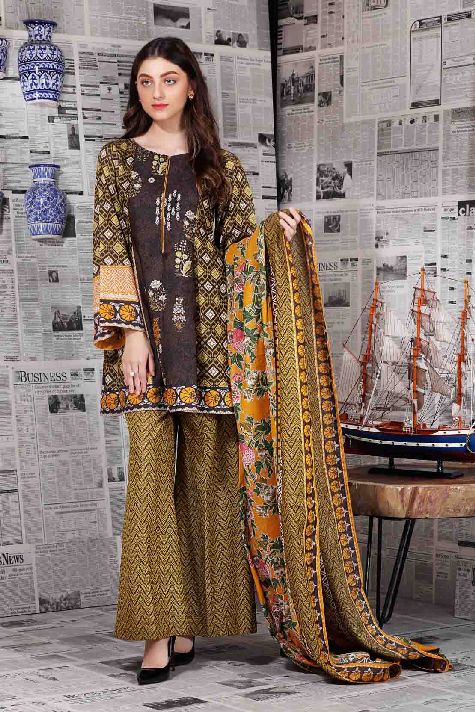 Before going to look deep into design, Let me tell you one thing, Bulletin collection is all about digital printing on silk karandi or linen fabric. As per design shows, this is a fusion of various floral prints along dotting and lining as per your choice. Colors are so amazing and yes, its true colossal colour collection would make you puzzle at the time of selection what to choose or what to not.It's hard to say no to any design. The fantastic collection has all the colour ranges, if you like vibrant colours, then you will have that variety too, and for those who love the soft and mellow shades, they will also have different options in different prints.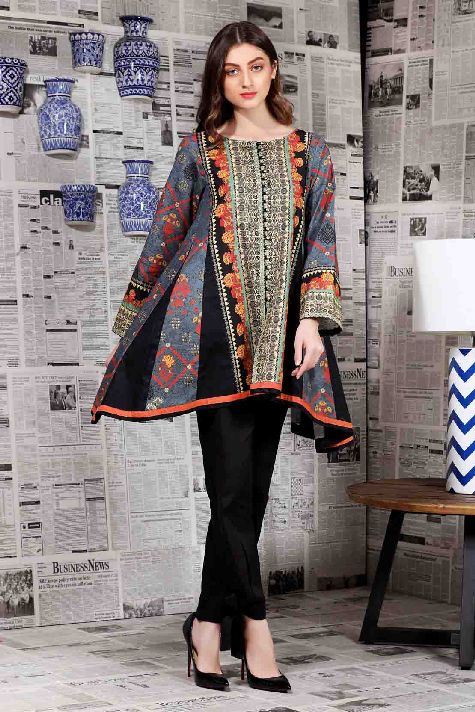 A vast range of option is available for all those who want latest bulletin collection in 3-piece, 2-piece or single shirt. Latest variety is available in linen fabric, Karandi and incredible silk designs. So get your favourite one and don't waste time to try other brands. You will have latest ready-to-wear soon as well. Warda brand is reasonable and full of elegant prints. Stylish patterns are incredible that wouldn't let your eyes off. Take a Look at Glimpse of Warda Bulletin Collection 2019 🙂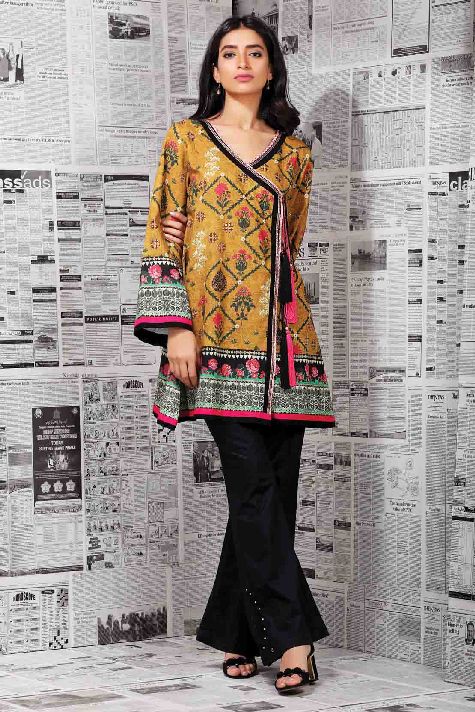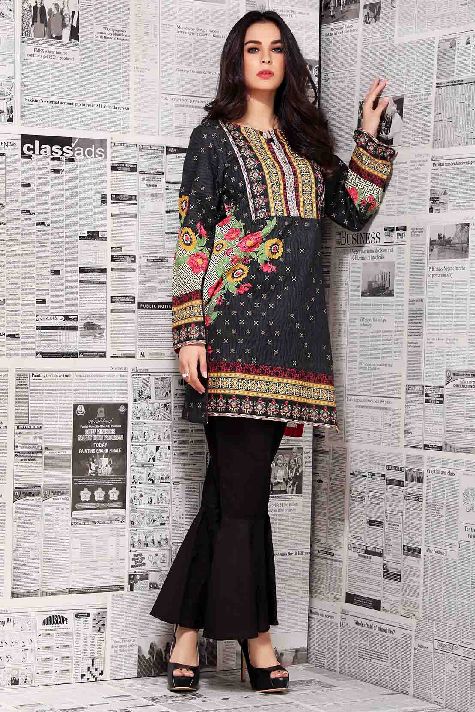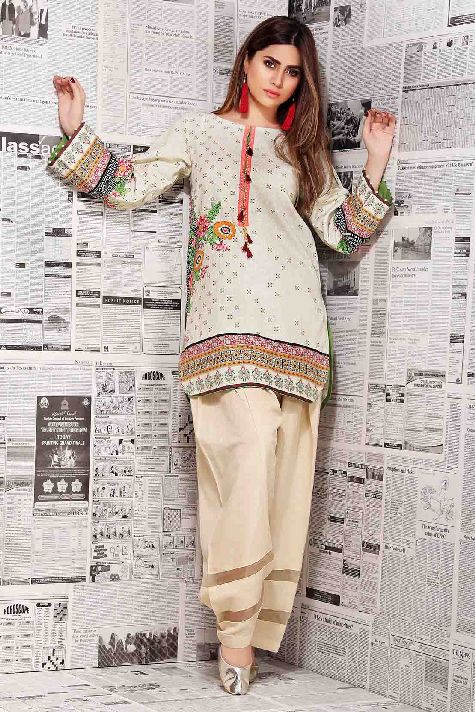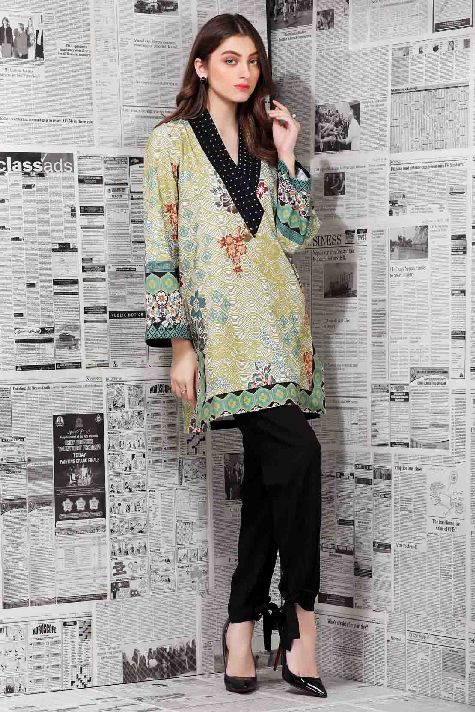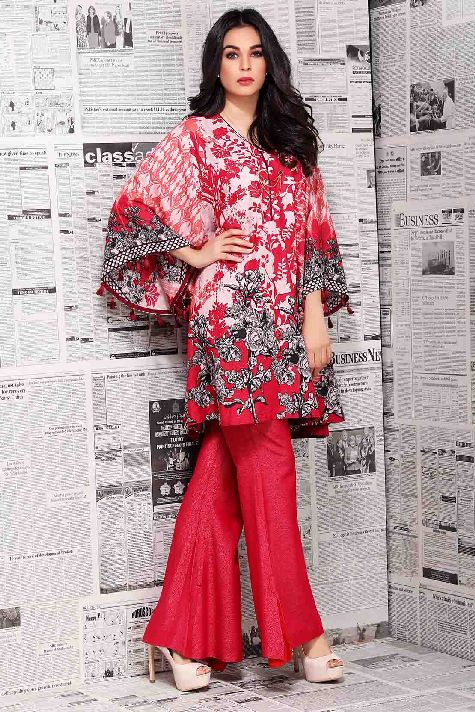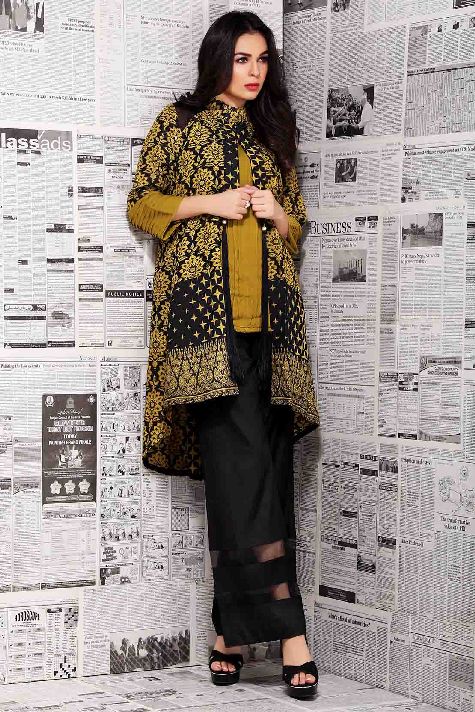 Check out these amazing designs for your wardrobe and if you haven't tried out yet then avoid excessive thinking. Go and grab your favourite one to make your appearance stand out this winter All prices are so reasonable and it will not overburden your husband's pocket  🙂 Enjoy your winters to the fullest!
Check out the Following ones 🙂
Orient Textiles Latest Autumn Winter Collection
Charizma Latest Fall Winter Collection
Bonanza Satrangi Cambric Winter Collection
Nimsay Regalia and Parsa Cambric Winter Collection