Kitchens with dark cabinets can look absolutely stunning. The deep, moody tones add a sophisticated and elegant vibe. However, pairing the right paint color with dark cabinets can be tricky. You want to avoid colors that blend in too much or clash.
The best paint colors will complement the rich cabinetry while adding vibrancy and dimension. Lighter, airier shades keep the space feeling open and expansive. Greens and blues provide an inviting pop of color. Earthy neutrals add warmth and balance out the darkness.
This guide will explore the top paint colors to consider for kitchens with dark cabinets. We'll look at the best options from Benjamin Moore and Sherwin Williams, along with expert tips for choosing the perfect shade based on your goals, kitchen size and style. Let's dive in!
Cool Paint Colors for Dark Cabinets
Dark kitchen cabinets tend to have warm undertones like walnut, cherry or mahogany. To contrast nicely, cool paint colors in the green, blue or gray families are great options. Here are some gorgeous shades to consider:
Soothing Greens
Sherwin Williams Oceanside – This cerulean blue-tinged hue evokes feelings of fresh ocean breezes. Use it to cultivate a laidback, beachy look.
Benjamin Moore Palladian Blue – Despite the name, this shade is actually a pale, airy gray-blue that reads as a neutral. It's perfect for modern, minimalist kitchens.
Chic Grays
Benjamin Moore Pale Oak – This greige (gray-beige) is warm enough to complement espresso cabinets but neutral enough not to clash.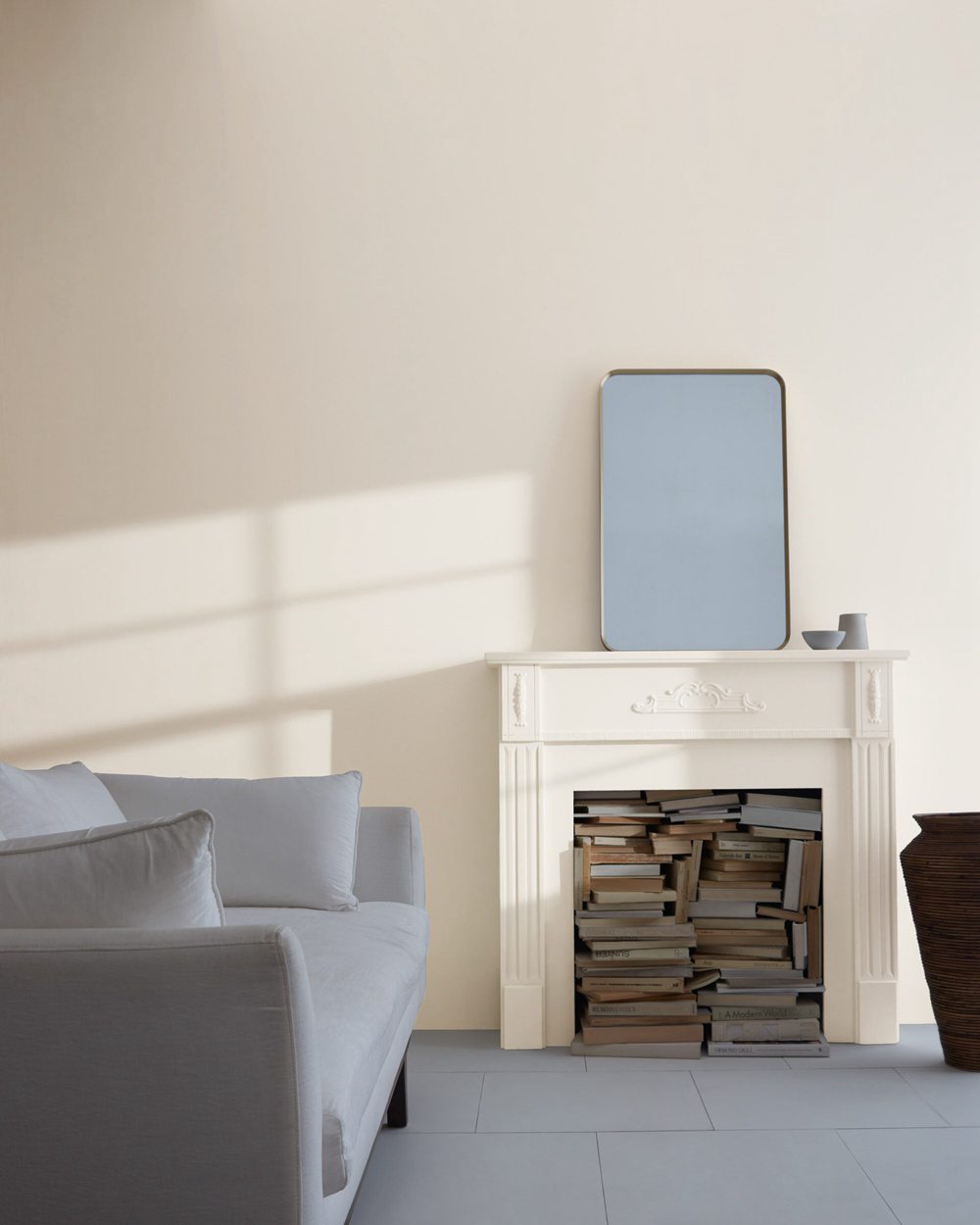 Sherwin Williams Mindful Gray – With its barely-there violet tint, this breezy neutral pairs nicely with dark cabinets without competing.
Benjamin Moore Gray Owl – A true, soft dove gray that adds sophisticated refinement. Use it in formal kitchens with dark traditional cabinetry.
Sherwin Williams Repose Gray – One of the most popular grays, its purple undertones echo tones found in many dark woods. A fail-safe option.
Benjamin Moore Chantilly Lace – The lightest gray on our list, this crisp white-gray brightens up small, dark kitchens beautifully.
Warm Paint Colors for Dark Cabinets
For dark cabinets with cooler undertones like ebony, oak, walnut or gray, warm paint colors are ideal. Tans, golds, reds and oranges make the cabinetry pop while adding cozy vibes.
Cozy Tans
Sherwin Williams Accessible Beige – A bestselling neutral with beige/brown tones. Warms up cool-toned cabinets.
Benjamin Moore Manchester Tan – Without venturing into orange territory, this down-to-earth tan adds earthy comfort.
Sherwin Williams Repose Gray – This tan/gray shade is reminiscent of the American Southwest. Give your kitchen a desert feel.
Benjamin Moore Buttercup – Buttery and soft, this pale yellow-tan is cheerful but not overpowering. Use it to combat very dark finishes.
Vibrant Yellows
Sherwin Williams Roycroft Suede – Sophisticated and elegant, this golden tone lends a refined ambience.
Benjamin Moore Citron – This lively pastel yellow perks up gray or black cabinets. It's playful but still subdued.
Benjamin Moore Sunshine – Warm and happy, this bold yellow infuses kitchens with energizing rays.
Fiery Reds/Oranges
Benjamin Moore Caliente – Sophisticated but spicy, this reddish-orange adds heat and richness. Use it in formal dining kitchens.
Sherwin Williams Fireweed – A daring, fuchsia-tinted red that creates drama against dark finishes.
Best Whites for Dark Kitchen Cabinets
Crisp white paint can help prevent dark cabinets from feeling too heavy or overwhelming. It makes the space feel fresh and bright. Here are some stellar options:
Sherwin Williams Pure White – A clean, bright white with the slightest warmth. Opens up dark spaces.
Benjamin Moore Simply White – This crisp, pure white has a touch of gray for a sophisticated look.
Sherwin Williams Extra White – Slightly warmer than Pure White, with a creamy undertone.
Benjamin Moore White Dove – The quintessential greige (gray/beige), for a softer white option. Still neutrally versatile.
Sherwin Williams Alabaster – A warm, welcoming white that provides a clean backdrop without starkness.
Best Contrasting Cabinet & Wall Color Combinations
One approach is choosing wall colors that contrast sharply with the cabinets. This makes each element stand out boldly. Here are striking color combos to consider:
| Cabinet Color | Contrasting Wall Color |
| --- | --- |
| Espresso | Sherwin Williams Alabaster or Extra White |
| Dark Walnut | Benjamin Moore White Dove |
| Matte Black | Sherwin Williams Roycroft Suede |
| Dark Gray | Benjamin Moore Simply White |
| Ebony | Sherwin Williams Accessible Beige |
| Wenge | Benjamin Moore Manchester Tan |
Best Complementary Cabinet & Wall Color Combinations
For a more blended, coordinated look, choose wall colors that pick up on undertones in the cabinet finish. Here are some handsome combinations:
| Cabinet Color | Complementary Wall Color |
| --- | --- |
| Cherry | Sherwin Williams Rustic Red |
| Dark Walnut | Benjamin Moore Revere Pewter |
| Mahogany | Sherwin Williams Renwick Rose Beige |
| Weathered Gray | Benjamin Moore Gray Owl |
| Charcoal | Sherwin Williams Black Magic |
Tips for Choosing Paint Colors with Dark Cabinets
Beyond the specific shade, here are some expert tips for selecting the perfect paint color for your kitchen with dark cabinets:
Consider undertones: Cool cabinet finishes work best with warm paint colors and vice versa. Matching undertones creates harmony.
Light colors expand: Lighter paint shades keep small, dark kitchens feeling open and airy.
Dark colors recede: Use deeper, saturated colors to make large kitchens cozy and intimate.
Use white sparingly: White maximizes contrast, so use it strategically on one wall or avoid below chair rail level.
Look at light exposure: North-facing rooms need light, energizing colors. South-facing rooms can handle deeper shades.
View samples in the space: Colors look different on swatches. Test them out on walls before fully committing.
Use the 60-30-10 rule: 60% dominant color, 30% secondary color, 10% accent color for pleasing palettes.
Best Paint Sheens for Kitchens
Beyond color, sheen makes a difference in kitchens. Glossier paints are more durable and easily wiped clean. Here are top sheen recommendations:
Flat/Matte – Provides a velvety look but harder to clean. Use for low-traffic dining room walls.
Eggshell – Slight sheen, good washability. Works well for most kitchen walls.
Satin – More durable with a luxurious look. Use on dining room walls and backsplashes.
Semi-Gloss – Highly reflective and easy to clean. Great for high-moisture areas.
Gloss – A shiny, durable finish ideal for walls behind stoves. Resists condensation.
Paint Color Ideas for Specific Kitchen Styles
Certain colors work especially well for particular kitchen aesthetics. Here are palettes suited to popular decor styles:
Traditional Kitchen
Cabinet Colors: Cherry, mahogany, walnut
Paint Colors: Cream, taupe, sages
Farmhouse Kitchen
Cabinet Colors: Gray, white, wood tones
Paint Colors: Light blues, reds, sunny yellows
Modern Kitchen
Cabinet Colors: Glossy white, matte black
Paint Colors: Bold brights, dynamic contrasts
Rustic Kitchen
Cabinet Colors: Unfinished wood, distressed gray
Paint Colors: Moss green, deep reds, charcoal
Cottage Kitchen
Cabinet Colors: Sage green, robin's egg blue
Paint Colors: Buttery yellow, sky blue, peach
Industrial Kitchen
Cabinet Colors: Galvanized metal, black, concrete gray
Paint Colors: Brick reds, rust orange, navy
Paint Color Ideas for Kitchen Features
Beyond walls, consider how paint color can accentuate specific kitchen elements:
Ceiling
Paint ceiling beams, trim or the entire ceiling in a lighter, airier color than walls to add height.
Island
Use a bold color like navy or emerald on the island for dramatic contrast against dark cabinets.
Backsplash
Tie in backsplash tile colors with bolder hues on walls or cabinetry for cohesion.
Window Trims/Molding
Bright white or lighter shades make trim really pop against darker walls and cabinetry.
Frequently Asked Questions
What color goes well with espresso kitchen cabinets?
Softer tones like grays, greens and blues complement espresso's warmth beautifully. Sherwin Williams Mindful Gray or Benjamin Moore Frozen Pond work well.
How do you choose paint colors for a small dark kitchen?
Stick to lighter shades to keep things feeling open and airy. Soft whites, light grays or subtle sage greens are great choices. Avoid really dark, bold colors.
What wall color makes black kitchen cabinets pop?
Lighter neutrals like Sherwin Williams Alabaster provide stark contrast to make black cabinets stand out boldly. Bolder shades like Benjamin Moore Golden Straw also accentuate them nicely.
Should you paint upper and lower cabinets different colors?
Absolutely! Use lighter paint on upper cabinets to draw the eye up and make rooms feel taller and more expansive. Reserve bold dark colors for lowers only.
What sheen shows imperfections the least?
Flat or matte finishes do the best job of hiding minor wall imperfections. Eggshell is slightly more reflective but still disguises flaws well. Glossy sheens showcase any little irregularity.